Meet Stephan Alexander – Creative Director of Sticks and Stones. Great dresser right? Cool hair, great sunnies, loving the stacked up rings.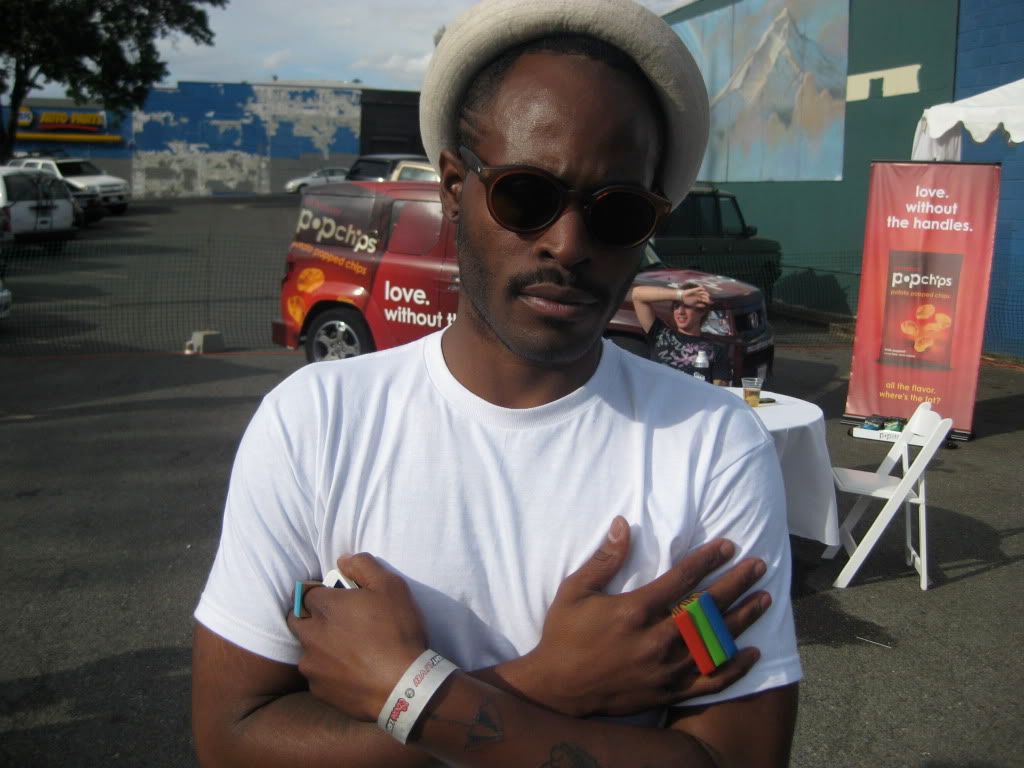 Hello Gorgeous! I've never seen someone make black leggings and a white shirt so fucking stylish. I guess the pretty face, awesome tattoo's and bangin' bod help…oh and the jean jacket – perfect. I WANT IT.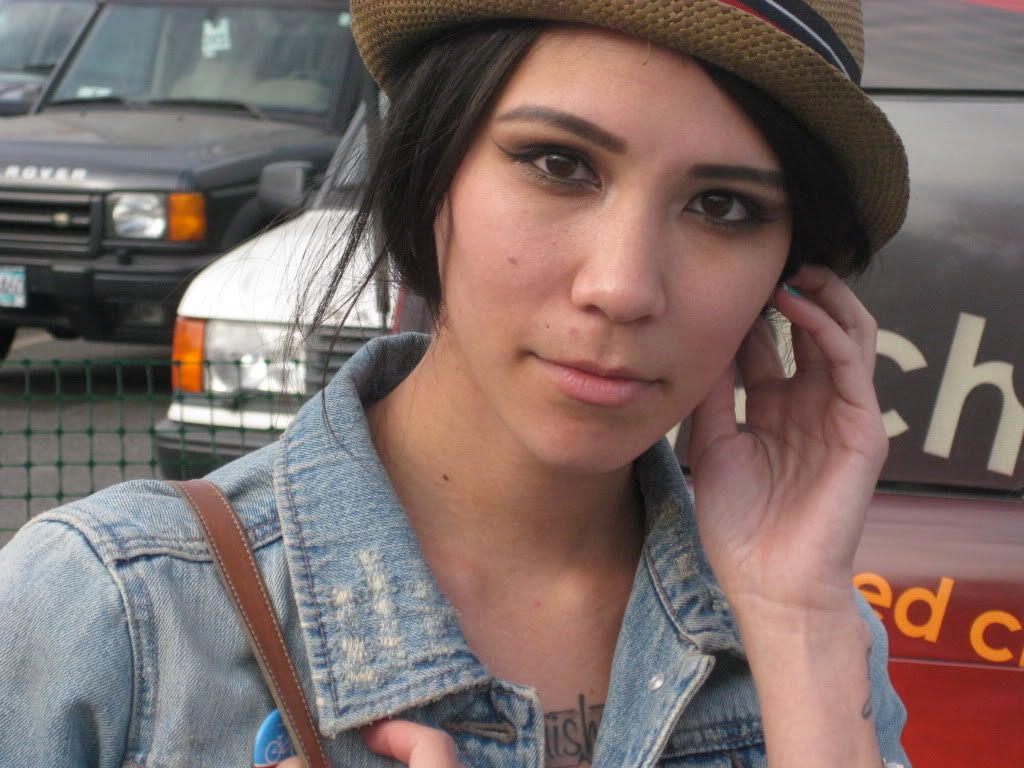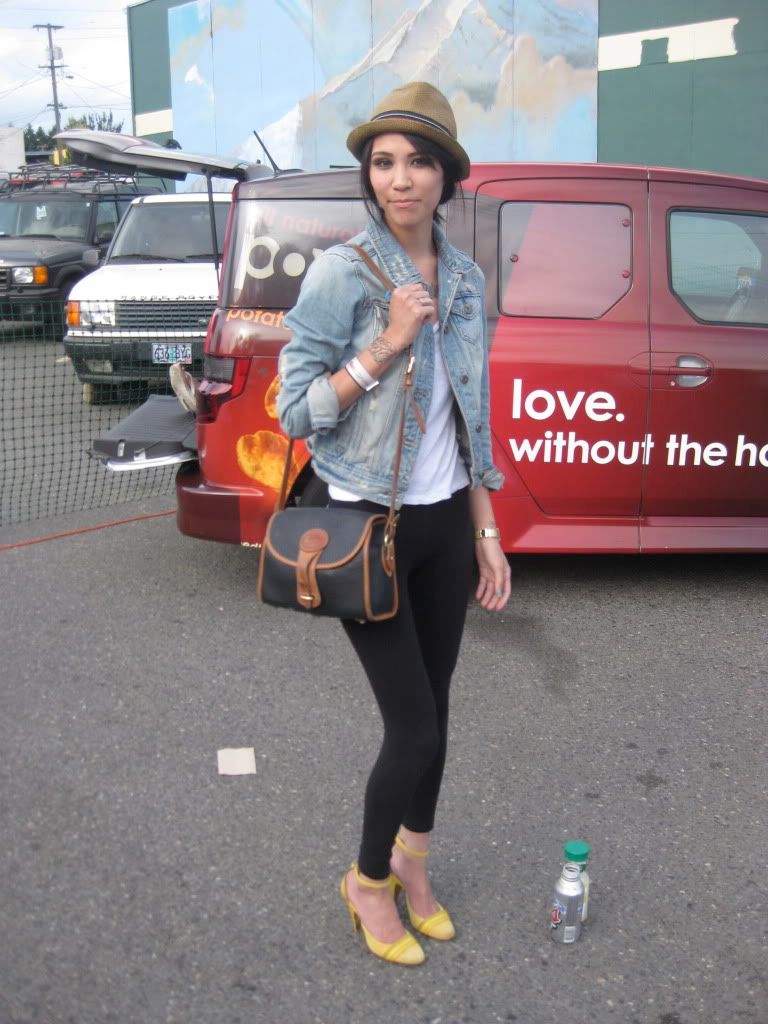 I'm a sucker for American Boy Prep. He had a bit of a hip hop swagger, which I liked. Classic button down, well fit jeans – you really don't need much else. This guy wins my best dressed of the day.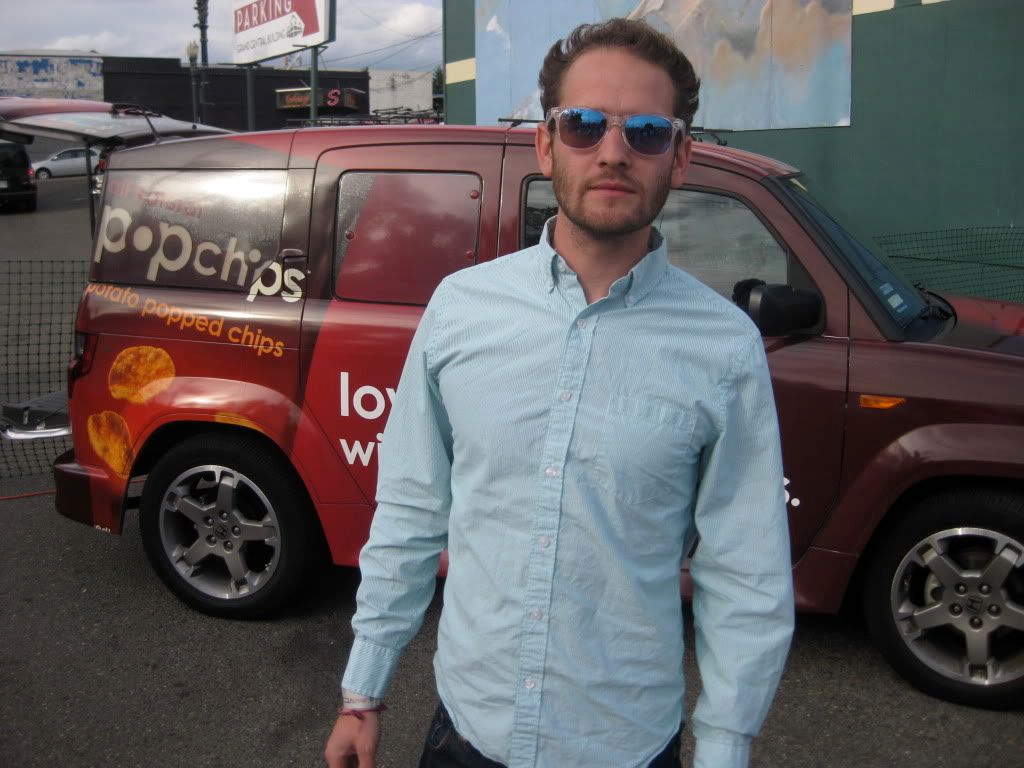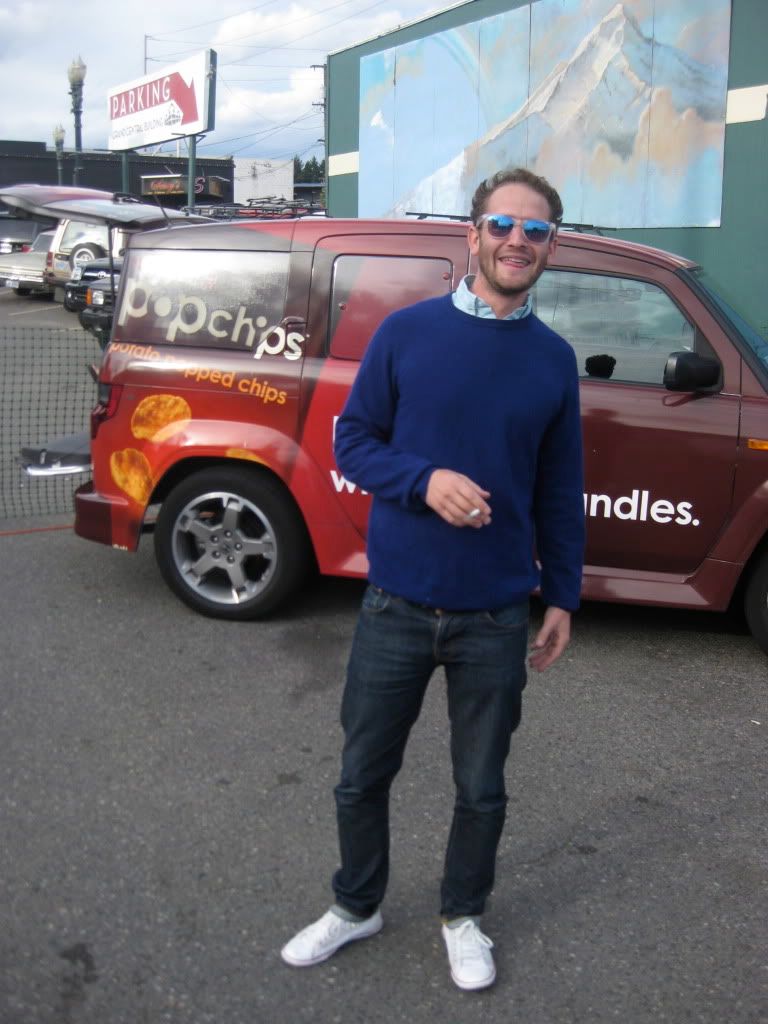 It's not always what you wear but how you wear it. We've all seen a vintage tee and skinny jeans. But his proportions were spot on. The cuff in his pants, the way he tied his shoes and the fit of his shirt made me want to take a picture of him.